SUSTAINABILITY
Bonds among the Community
Hirose Group organizes and implements initiatives for social contribution activities called "kizuna (bond)" activities by region. These activities foster a sense of unity in the Group and create bonds among the community.
School visits (in Hokkaido, Tohoku region and Kanto region, Japan)
We made school visits to elementary schools so that pupils could learn about the construction industry and our group, who continuously support infrastructure, as well as supporting recovery and reconstruction when a disaster occurs.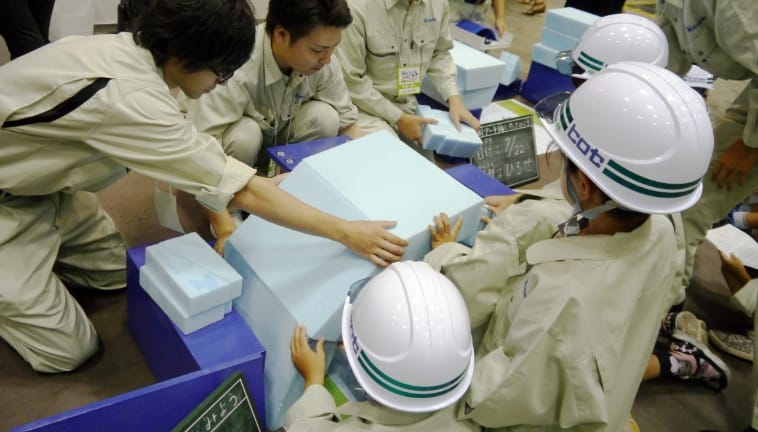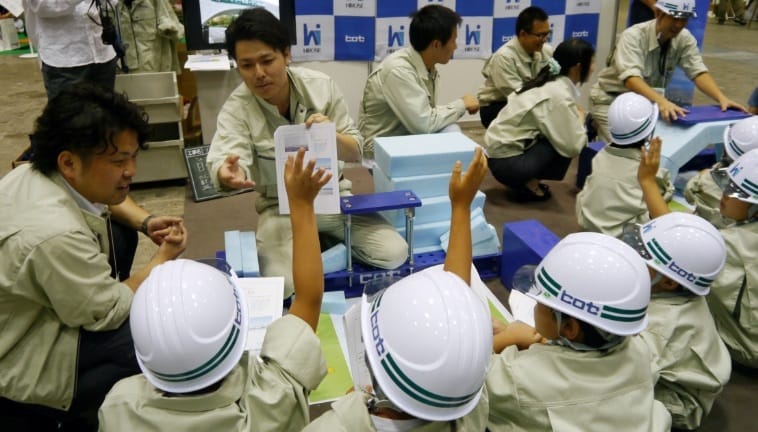 Maintenance of parks (in Thailand)
A concrete bridge over a pond in Chatuchak Park. We volunteered to repaint the bridge. May people in Bangkok smile more!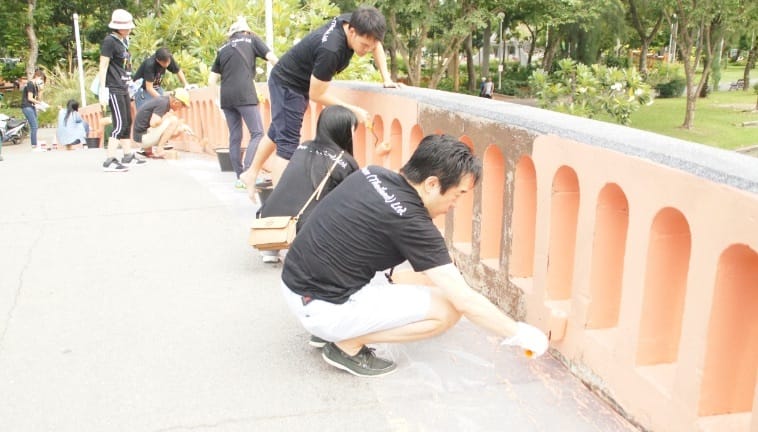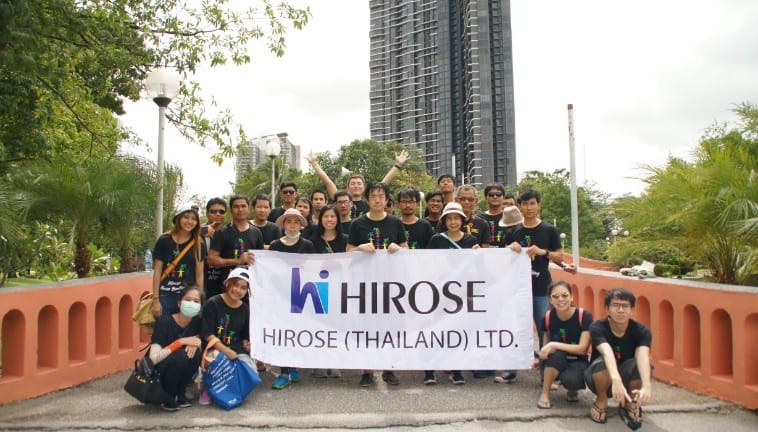 Arakawa Clean Aid (in Kanto region, Japan)
We participated in activities to restore the richness of nature by considering issues such as river garbage, water quality, and nature restoration. We were just surprised at the amount of garbage.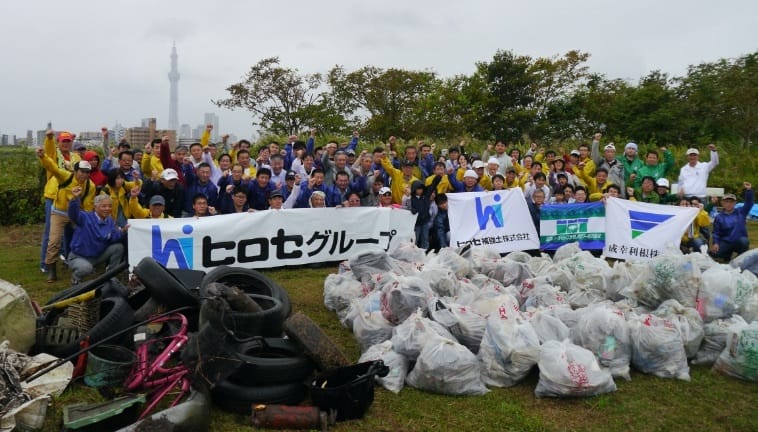 Aid with supplies (in Singapore)
As part of our efforts for "aiming to become a company that can make as many people as possible smile," we donated groceries and daily necessities.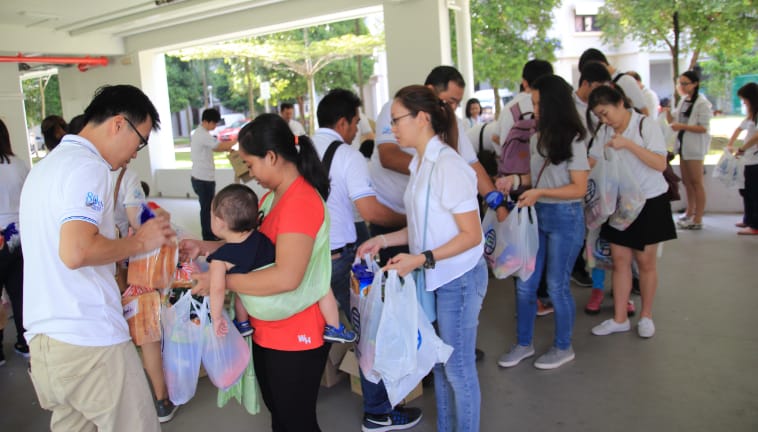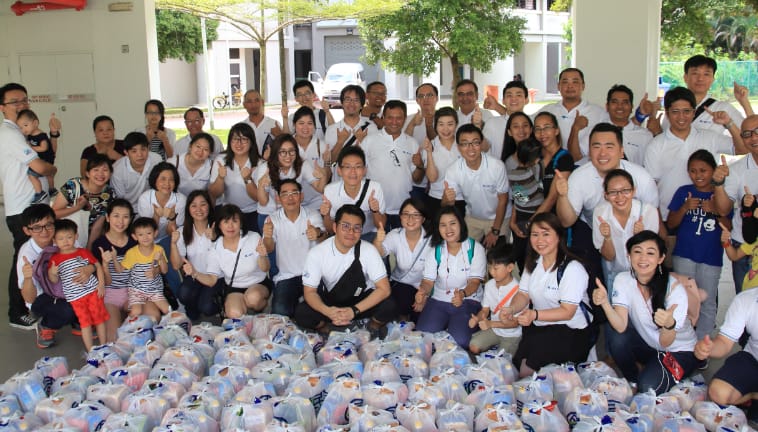 Making snow statues (in Hokkaido, Japan)
Hokkaido Branch of HIROSE & CO., LTD. has made snow statues for the Sapporo Snow Festival every year for 30 years. In recent years, members from the Hirose Group have joined in with this. After work, we are engaged in making snow statues little by little to exhibit them at the festival.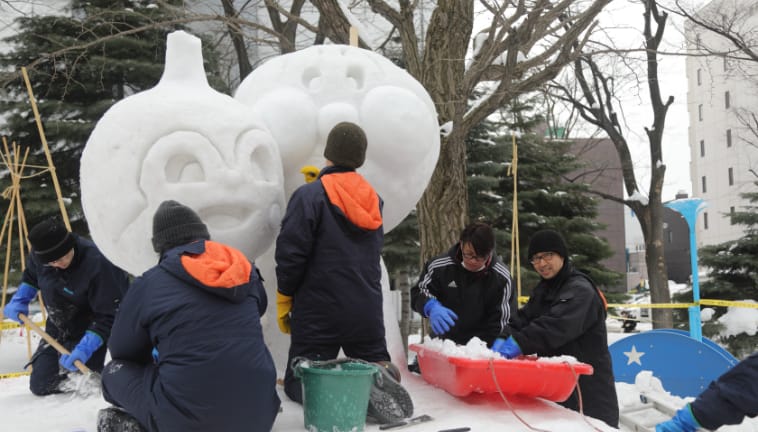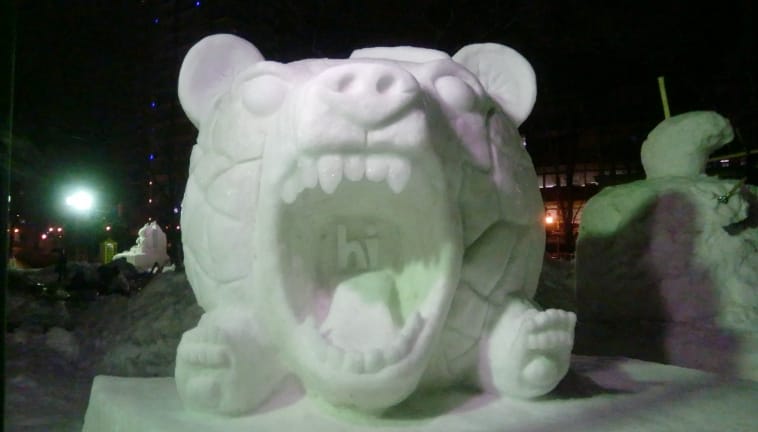 Cleaning the park (in Chubu region, Japan)
Our discussion in the Chubu region revealed that we had a strong desire to improve the image of the construction industry. As a first effort, we cleaned up Meijo Park.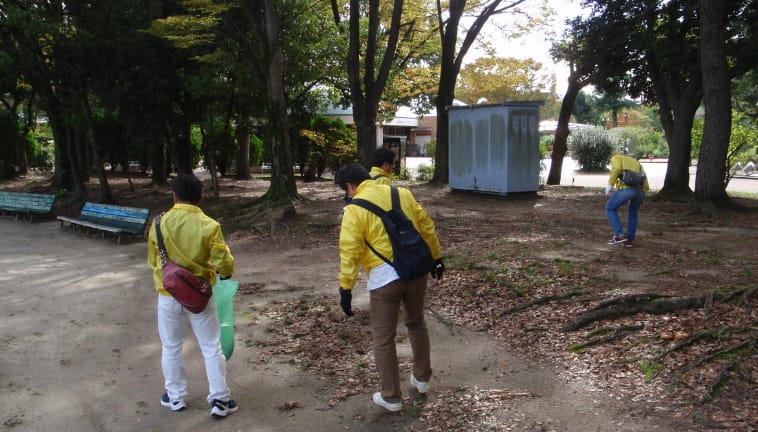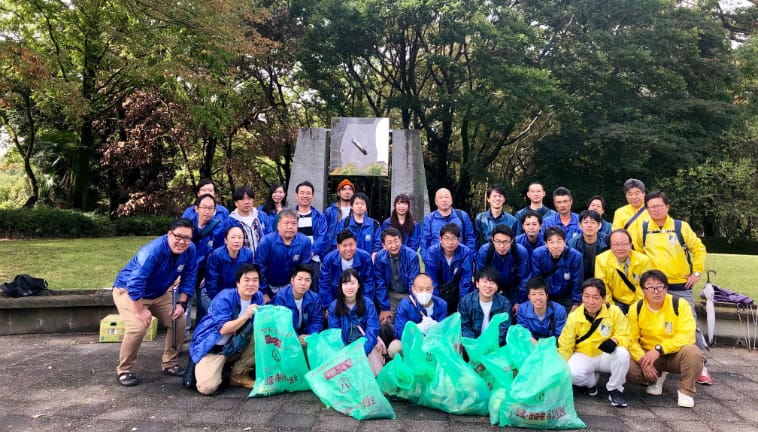 Emergency drill (in Chugoku region, Japan)
First, it is important to protect yourself from natural disasters. Only after doing so, can you help others. Aiming for a better awareness of disaster prevention.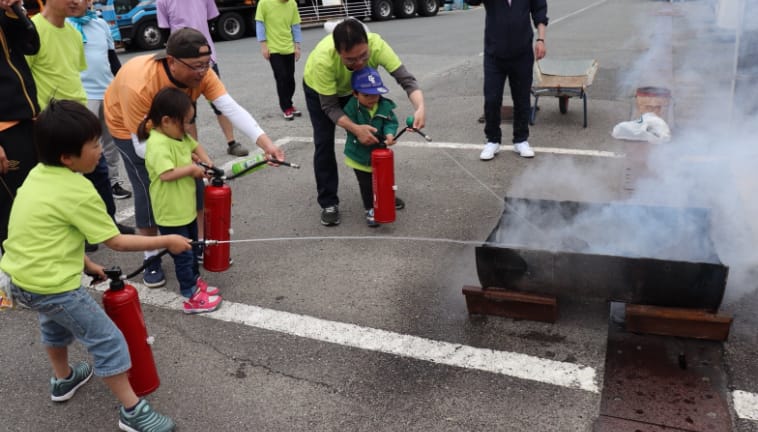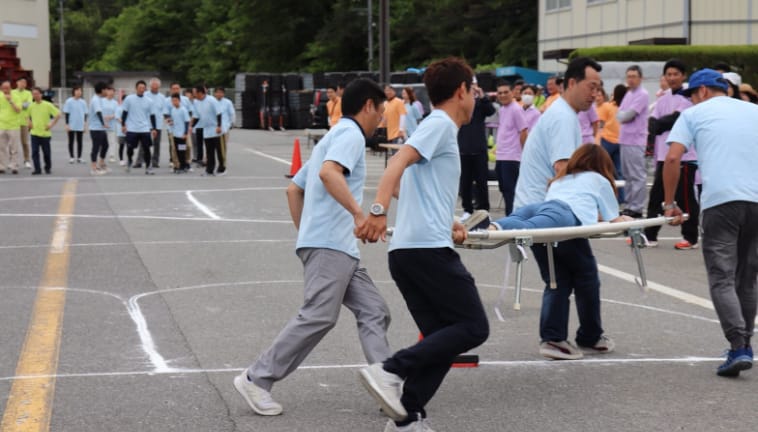 Cleaning the area near the plant (in Kyushu region, Japan)
It is very important for us to achieve a good relationship with the people living near the plant. We cleaned up the area to make the town clean.