ABOUT HIROSE GROUP
About
Hirose Group
We started the sheet-pile leasing business in 1938.
Today, we operate businesses that support construction processes and social infrastructure, including not only heavy temporary construction, temporary bridge work and reinforced soil work, but also the rental of tower crane, pipeline rehabilitation work, foundation pile driving work and temporary structure design.
Our business operation is developing overseas as well as in Japan. Thus, we are growing from a company that only supports Japan into one that supports the world.
Founded

1938

Consolidated sales

126billion yen

The number of employees

1,787

Overseas bases

4locations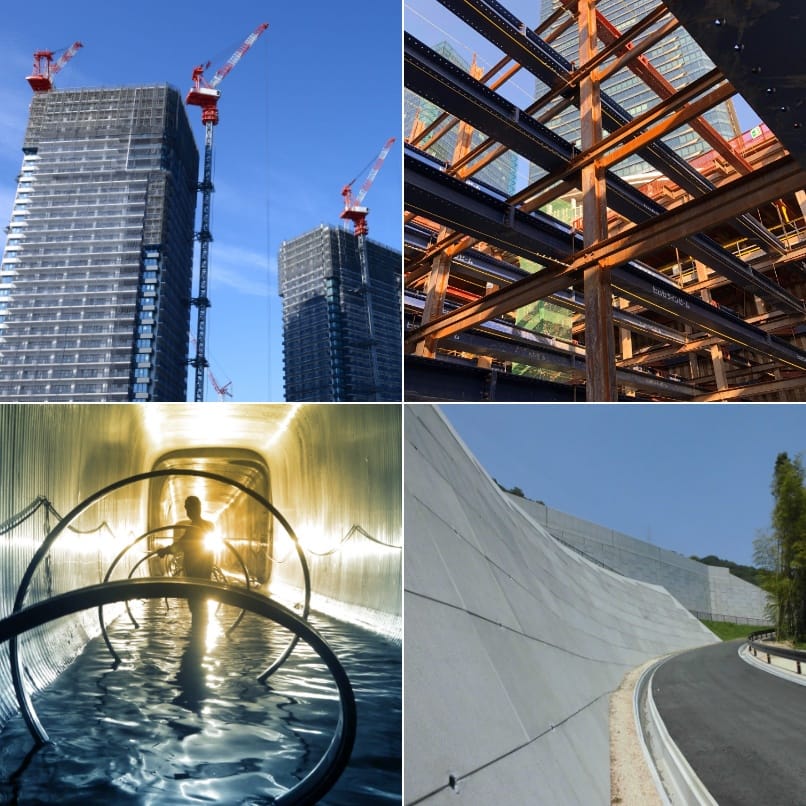 OUR BUSINESS
Business & Work of
Hirose Group
Our business is centered on civil engineering and construction and extends to planning and designing, as well as social contribution.
We continue to support a prosperous society through high-quality, reliable technology and on-site capabilities developed over decades.
SUSTAINABILITY
Sustainability
With our philosophy, Hirose Group contributes to a secure and safe lifestyle and environmental sustainability through our business.