Civil engineering/construction work
Underground work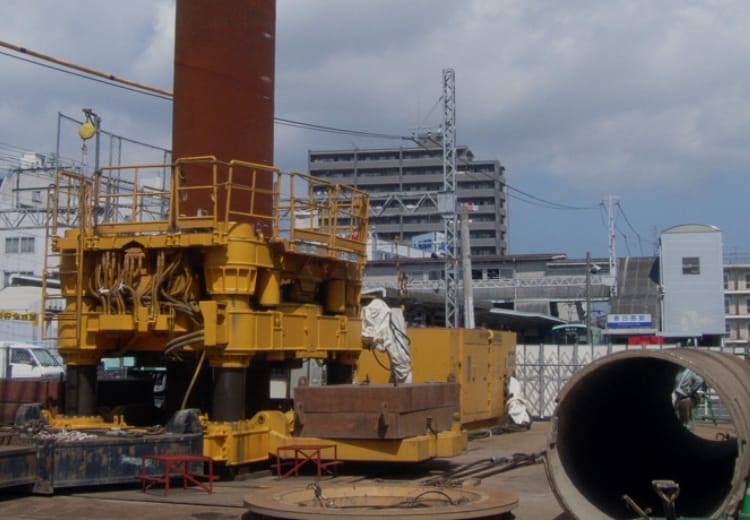 Underground work includes earth retaining work for underground foundation work, cut-off wall construction, and other underground work, such as underground obstacle removal, pile driving, ground improvement, soil contamination countermeasures, and underground diaphragm wall construction.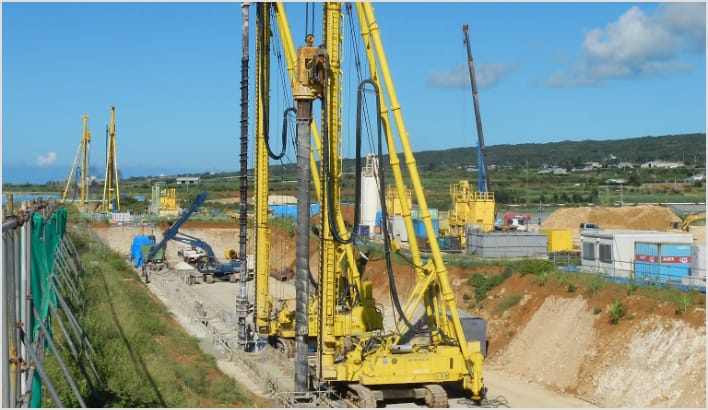 Underground dam cut-off wall construction method
Underground dam construction is a nature-friendly method of developing water resources, using a cut-off wall (underground diaphragm wall) to dam and store pore groundwater in strata.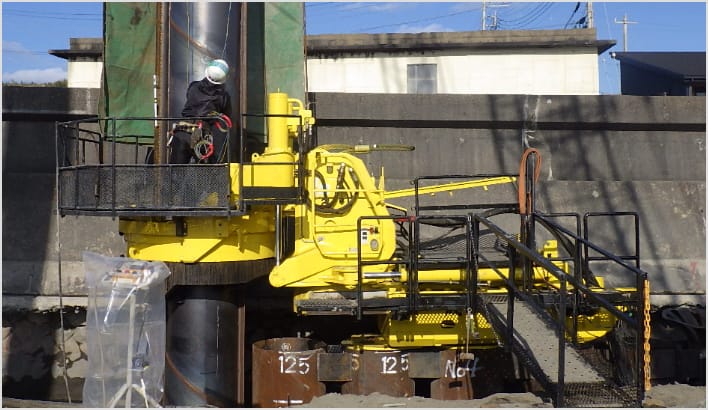 Steel pipe/sheet pile inner excavation press-in method
The steel pipe/sheet pile inner excavation press-in method (drilling press method) is a construction method to press-in steel pipe/sheet piles into hard ground (N value is about 200/equivalent) by using a special earth auger in combination with an auger for inner excavation to loosen the ground at the tip of the piles and interlocking a steel pipe/sheet pile press-in machine (steel pipe piler).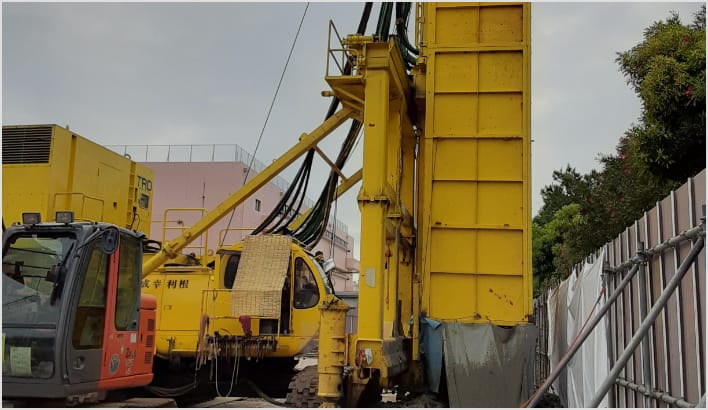 Flexible Ecology & Economy Method
The Flexible Ecology & Economy Method is for constructing a clay-based vertical cut-off wall with outstanding flexibility and cut-off performance, mainly made of a natural clay mineral bentonite, instead of a cement-based solidifier.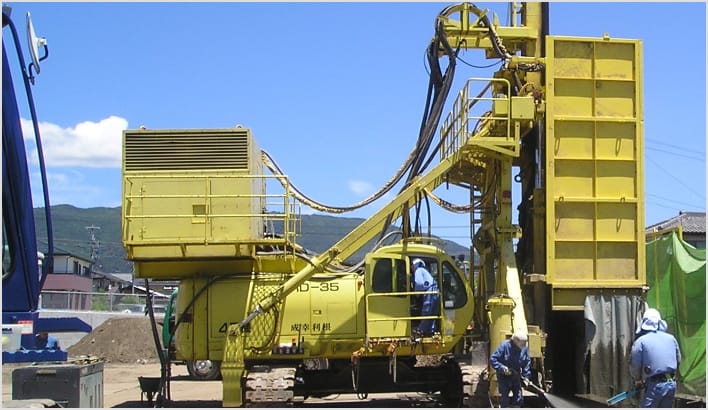 TRD method
The TRD method is a method for creating a seamless wall of excellent quality by excavating with a rotating cutter chain, which is like a chain saw built underground.
Our Works
SeikoTone Co., Ltd.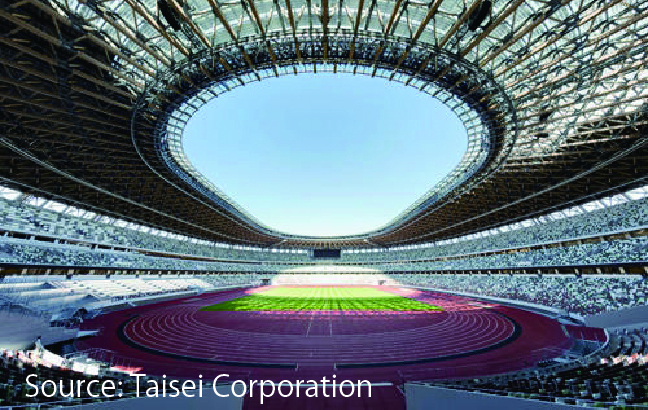 6 SMW machines operating simultaneously on National Stadium construction site
SMW construction method
Owner:

Japan Sport Council
Contractor:

Taisei Corporation
Site:

National Stadium
The SMW construction method, developed by SeikoTone Co., Ltd., started to be used in construction in 1976, and the total construction area reached approximately 33.6 million m2 by 2020.
This achievement is well-known as the largest class of earth retaining walls in Japan, and this method was chosen to build the earth retaining wall for the National Stadium, a national project, in recognition of our accumulated experience, reliability and technical capabilities.
The project was an amazingly large-scale and challenging plan in recent years, where six SMW machines were involved and several other works were carried out at the same time, but was successfully completed in daily discussions on the detailed construction planning with engineers of Taisei Corporation.
SeikoTone Co., Ltd.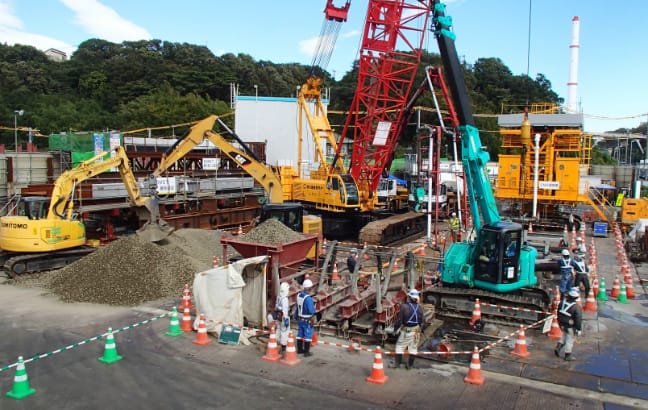 One of the largest wall thickness for underground diaphragm walls in Japan
Steel underground diaphragm wall construction method (Method-I)
Owner:

Ministry of Land, Infrastructure, Transport and Tourism. Kanto Regional Development Bureau, Yokohama National Highway Office
Contractor:

Nishimatsu/Toda/Okumura Kensetsu Construction Joint Venture
Site:

Yokohama Shonan Road Tunnel (No. 2) Construction
Construction of a steel underground diaphragm wall for the perimeter wall of the Jonan Ventilation Station, located in the middle of the up line tunnel of the Yokohama Shonan Road.
The yield stress material (NS-BOX) was the girder with the largest height in Japan of 1.8m (diaphragm wall thickness: 2.0m) and a PC NOMST was installed at the shield opening. The NOMST was installed with a dedicated vertical erection device (patent pending) developed to control displacement during erection.